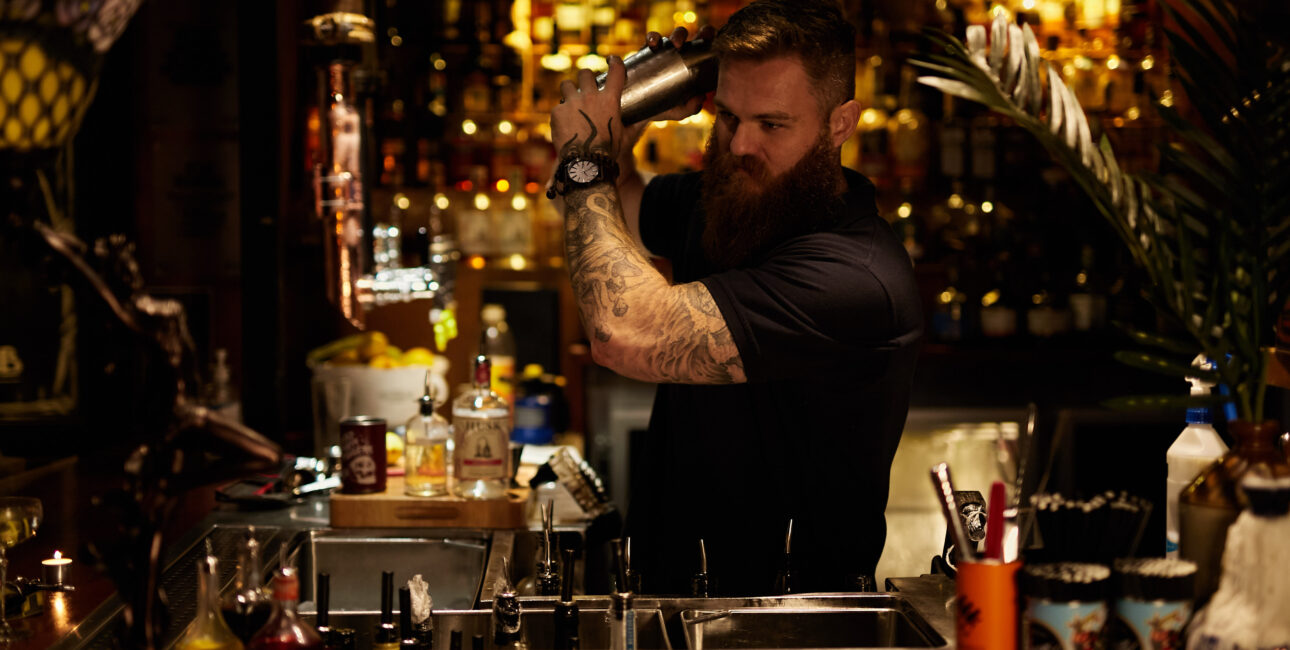 Tantalising Mix of Exotic Tapas
A seasonal menu highlights a tantalising mix of exotic tapas, hearty favourites and a delicious range of gourmet pizzas. With its emphasis on shared meals, the Walrus Club menu is perfect for casual dining experiences whether you're dining as a couple, with friends, colleagues or the entire family. Our share menu features a wide variety of snacks and hors d'oeuvres, carefully prepared by our chefs, and we also offer a sensational pizza menu with the option of gluten free bases. And as with all menus at the Regatta Hotel, there's something for every generation.
Abundance of Enigmatic Flavours
The Walrus Club is known for its premium, specialty rum range, as it proudly boasts over 150 different blends including the Appleton Estate 50YO Jamaican Rum, Pusser's English Navy Rum to name just a few. A broad range of rare and unique spirits – more than three hundred mid-range to premium drops –have been stealthily sourced from places such as local distilleries, the very far corners of the globe, and everywhere in between. As for the ladies, a decadent cocktail menu developed by our Cocktail Connoisseurs goes down a treat.
This menu changes frequently, as we don't like to keep it the same for very long. So you will have to come find us if you want to learn more!